Join the HubSpot Israel Revolution
Inbound marketing is the proven digital marketing strategy that attracts leads and retains customers through 4 main pillars:
- and Search Engine Optimization (SEO)
In the past 10 years great results have been achieved. However, an Inbound strategy requires more effort than a regular Outbound marketing plan.
Since many B2B companies do not have the resources needed they outsource the service to a Digital Marketing Agency, such as Penguin Strategies - Diamond Partner for HubSpot Israel.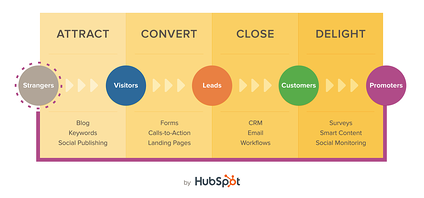 For more information:
Phone number: +972 (9) 7448854
Email: info@penguinstrategies.com